Welcome to Communication Science and Disorders
Communication disorders encompass a wide variety of problems in speech, language, and hearing.
Speech and language impairments include voice disorder, articulation problems, fluency problems, aphasia, phonological problems, and delays in speech or language. Hearing impairments include partial hearing and deafness. We teach students to understand and treat these challenges throughout the entire lifespan of human development from early childhood through the elder years and encourage them to develop a holistic understanding of the communication process and to investigate new ways to expand the mind's potential to formulate, absorb, and express ideas. 
497
Students
4
Degree Programs Offered
15
Working Labs and Institutes
Science Fiction Becomes Reality
Learn how this SLHS professor is helping develop technology that can read your thoughts
Undergraduate Program
---
Undergraduate students receive broad academic preparation in the normal processes of communication and its development, as well as in the identification and treatment of communication disorders.
Learn More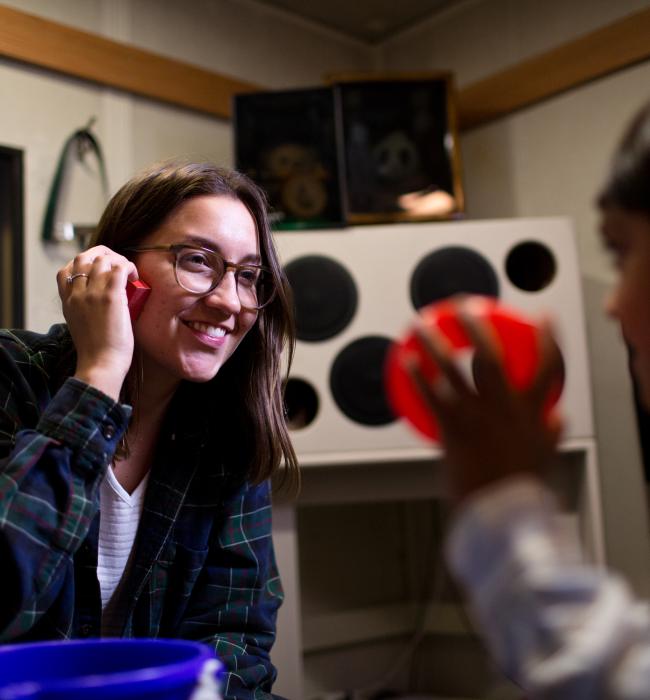 Graduate Programs
---
We house 3 different graduate degrees: M.S. in Speech, Language, and Hearing Science - Doctor of Audiology (Au.D.) - Ph.D. in Speech, Language, and Hearing Science.
Learn More