About the Lab
Our research is focused on cortical plasticity, or the ability of the brain to adapt to changes in the environment.  Specifically, we are interested in how a typical brain with no sensory disorders might process various sensory input such as audition and vision over the lifespan, and how these cortical functions interact.  In addition, we examine how the brain re-organizes and re-allocates resources in response to sensory disorders such as:
Hearing loss
Tinnitus
Reading disorders 
Traumatic brain injury (TBI)
Our goal is to evaluate the functional changes in these cortical networks and examine the relationship between types of plasticity and behavior.  We also study plasticity before and after treatment or rehabilitation, such as the fitting of hearing aids or cochlear implants, to observe the cortical change as a result of intervention.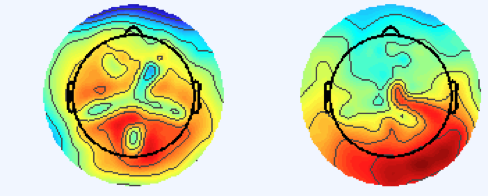 The CSP lab uses several tools to study cortical plasticity.  In the lab acquisition room, a GSI AudioStar Pro is used for audiometric testing, with the capability to test high-frequency hearing outside of clinical limits.  Audiometric and non-invasive EEG testing is conducted in an electromagnetically shielded sound booth.  EEG measures are performed using a high-density 128-channel Geodesic EEG System 400 from EGI, which has an option for portability.  An iMac houses EGI Net Station 5 for EEG acquisition and communicates with a PC housing E-Prime 2.0, which provides stimuli presentation.  In the lab analysis room, a PC accommodates MATLAB with EEGlab and Curry 7 from Compumedics Neuroscan for source localization analyses of EEG data.  The lab also contains clinical auditory, visual and cognitive behavioral test measures.
Our work is currently funded by the American Tinnitus Association.