About the UT Speech and Hearing Center
The research laboratories include space and equipment specialized for work in clinical audiology, speech science, and electrophysiology, as well as facilities for videotaping for child language development research. Each semester approximately 25 clients are seen for speech and language assessment, 250 for speech/language/hearing screenings, and 500 hearing tests are administered. In addition, an average of 70-80 clients receive therapy services for communication disorders related to aphasia, developmental language disorders, hearing impairment, head injury, laryngectomy, cerebral palsy, learning disability, autism, cleft palate, stuttering, and other problems.
Services
The Speech and Hearing Center offers evaluation and treatment for individuals experiencing problems with articulation (mispronunciation of sounds), fluency (stuttering), hearing, language (child language impairment or recovering of language from stroke or other brain trauma), and voice (hoarse or strained voice) as well as hearing aid fitting and dispensing.
Services are provided by graduate student clinicians under the supervision of licensed and certified speech-language pathologists and audiologists.
Clients continuing from one semester to the next are assigned to new clinicians at the beginning of each semester. The purposes of this policy are (1) to provide student clinicians with a wide variety of experiences and (2) to foster the client's independence and ability to carry over improved communication skills from one communication situation to another.
The Center follows the University's academic calendar, offering treatment services during three 10-13 week semesters each year (fall, spring, summer). Additionally, during the summer, our speech pathology program offers two to three week intensive group therapy sessions.
Parent training is offered for those who want to learn how to facilitate their children's speech and language development at home. Therapy and testing services are offered in both English and Spanish. Client services at the Speech and Hearing Center are provided by SLHS Department students and their clinical supervisors. The Center's staff includes certified and licensed speech-language pathologists and audiologists.
Confidentiality
The Speech and Hearing Center considers confidentiality of our clients' health information to be of the utmost importance in order to maintain the privacy of clients served. We follow HIPPA regulations to ensure this.
Notice of Privacy Practices - HIPAA
Does your child need an evaluation for speech or language?
To set up an evaluation:
Call the UT Speech and Hearing Center at (512) 471-3841.  We will ask general questions to assess the issues you want to address and schedule an evaluation.
Once intake is completed, you will be mailed or e-mailed:
A confirmation letter

An application for the sliding fee scale, if applicable

A map to the Center (click here)

A case history form, if needed.
Referrals
Referrals may be made by physicians, parents, spouses, teachers, and individuals at agencies or by the client himself or herself. Initial contact may be made in person or by telephone at (512) 471-3841. At the time of initial contact, the referring person is asked to provide a description of the speech, language, or hearing concern, demographic, and financial and/or insurance information. If the client has been referred by a physician, teacher, or treatment facility, a statement of the reason for referral and a report of medical examination or other diagnostic information is requested.
When admission for speech-language pathology and/or audiology services is not possible, other ways of securing the needed assistance are suggested. Some alternatives to admission to the Speech and Hearing Center are:
Referral to another agency or practice such as the public schools, a community center in the area from which the person lives, or speech-language pathologists and audiologists in private practice

Referral to another treatment source, such as physicians, or the University of Texas Counseling and Mental Health Center

Home management, with advice and intermittent guidance from the Speech and Hearing Center staff or from other agencies.
Fees
Fees for assessment or evaluation are charged by the procedure. Therapy fees are charged by the length of the session provided.

Fees are due at the time of service.

A sliding scale applies for families with limited income and no form of insurance.

Low-cost hearing aids can be provided through several programs for clients who qualify. 
For questions regarding fees and payment, please contact the Clinic Services Administrative Associate at (512) 471-3841 for information.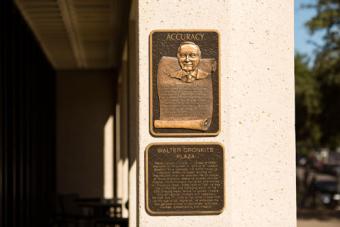 History
The Center began in 1937 as the first speech and hearing clinic in the state of Texas. It was located on the 25th floor of the University Tower, as part of the Department of Public Speaking. In 1946, clinical activities expanded when the Department moved into an army barracks near the Engineering Building. Audiology services were offered beginning in 1954; by then the Center was housed in the old Speech Building near the Tower. In 1974, the Center moved into its current facilities in the Jesse Jones Communication Complex. Numerous therapy rooms, research laboratories, a fully-equipped multi-booth audiological suite, materials center, and an on-site technical workshop offer a full range of facilities for research and clinical practice. A remote video recording system and observation corridor with one-way glass and headphones for sound offer flexibility and comfort for observation of therapy sessions by supervisors, students, and families when appropriate.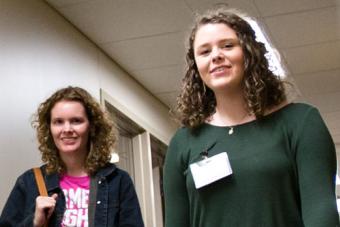 Equitable Treatment
The University of Texas Speech and Hearing Center is committed to the promotion and affirmation of diversity in its broadest sense. It is our commitment to provide services to all people with the highest degree of respect. Therefore, all students, staff members and clinical faculty are expected to respect the dignity and worth of individuals regardless of their gender expression and identity, ethnicity, race, sexual/affectional orientation, age, physical and mental abilities, religious beliefs, and socioeconomic status.